Careers

—

Let's change the


way healthcare is prescribed

Fullscript's transforming healthcare to be better for everyone. Want to help shake up a seemingly unshakeable industry?
Helping people get better
Fullscript helps people get better. It's core to everything we do.
As the leading platform for prescribing health products, our work impacts millions of lives every day.
Our purpose extends well beyond our platform. As a health company, we're committed to the wellbeing of our team members. We're building an inclusive organization where people thrive, grow, and have a high impact in their work.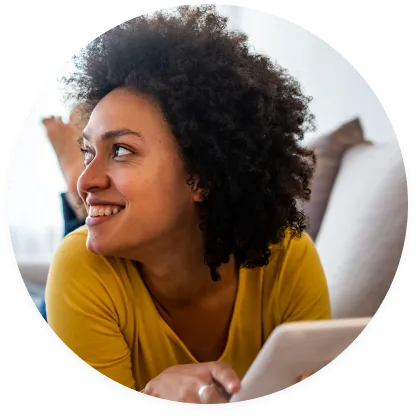 We believe in "culture-adds," not "culture-fits"
Learn about Fullscript's purpose and commitment to diversity to discover how you can add to our award-winning culture.
We're growing quickly and showing no signs of stopping
We've just eclipsed 900 employees, and we're just getting started. All charts point up and to the right, and we're hitting new milestones every day.
70K +healthcare practitioners
5M + patients
Core
values
Grit
We build with grit and determination.
Authenticity
We expect authenticity from our fellow builders.
Community
We build as a community for the community.
Ownership
Take all results to heart, not just your own. Drive results, drive growth.
In your role, expect to:
Make a difference in the lives of others.
Work where you're inspired to put your own wellness at the center, your talents and results are celebrated, and you can learn and grow.
Innovate with cutting-edge technologies and have the freedom to explore.
Use your curiosity and determination to solve complex problems and deliver great solutions.
Be supported to keep learning so you continually stay ahead of the curve, while doing work that positively impacts the lives of millions every day.
A prescription for success
We care deeply about the people we work with. That's why we offer perks and benefits designed to help you and your family stay happy and healthy.
Health and wellness
Reach your wellness goals with our benefits plan, discount on practitioner-grade supplements, and company-wide health and wellness programs.
Diversity, equity, inclusion, and belonging
Our dedicated DEIB Council ensures we advocate for equality and encourage positive change within ourselves and the community. We value the unique qualities and perspectives of our team.
Learn more.
Flexible work environment
You choose your own office with our Wherever You Work Well approach. Whether that's in-person or at home, teams aren't defined by geography. Output, not location, is our success metric so we also offer a flexible approach to your working hours, vacation, and personal days.
Culture of learning
We empower each other to grow with lunch and learns, lean in circles, show-and-tells, and more. Everyone has something to learn and something to teach so we pride ourselves on growing as a team.
Community focus
We're not just a company — we're a community. Team lunches, weekly town halls, birthdays, parties, and clubs are an essential part of our community and culture.
Environmentally-conscious
The health of our people relies on the health of our planet. We are certified carbon-neutral, taking our first big step in creating a more sustainable future.
Fullscript is where I've felt most comfortable being myself. We encourage authenticity and the result is humble, smart, people doing great things. I love being part of such a fast-paced, hard-working team.
I love the culture and being part of a company that makes a difference. We push each other to be better. It pushes our whole team to grow and evolve. It's special being part of a winning company.
Our
offices
Work wherever you work well — at one of our vibrant locations, home, or both (if it suits you).
Your next career opportunity awaits
All departments
Customer Success
Data
Engineering
Marketing
Finance
Distribution PA
Distribution VA
Distribution AZ
Legal
IMAT
Product
Distribution KS
All locations
Kelowna, BC
Ottawa, ON
Canada Remote
Manchester, NH
Boston, MA
Lancaster, PA
Colonial Heights, VA
Phoenix, AZ
Toronto, ON
Remote
Lenexa, KS
Don't see what you're looking for?
We're always looking for awesome people to join our team! Submit your resume and we will get in touch if anything comes up.